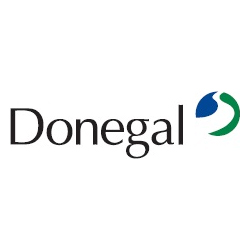 Donegal Investment Group plc
("Donegal" or the "Company")
Result of Disposal EGM and Notice of Preliminary Results
Donegal is pleased to announce that the resolution proposed to shareholders at the extraordinary general meeting held on 27 November 2017 was duly passed.
Pursuant to terms of the Settlement Agreement announced on 18 October 2017 (as described in the EGM Circular) the Disposal is to complete on or before 15 February 2018.
The Company will release its preliminary results announcement for the year ended 31 August 2017 on 30 November 2017.
Donegal Investment Group plc

Padraic Lenehan, Finance Director

Tel: + 353 (0) 749121766