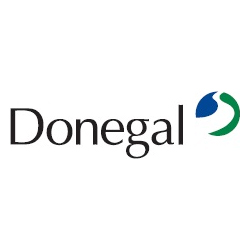 Donegal Investment Group plc ("DIG" or the "Company")
5 December 2014
As previously advised in our 2013 year-end results announcement on 10 April 2014 and our AGM Announcement of 2 July 2014, the Company has taken a shareholder oppression claim relating to its holding in Elst (the holding company of the Monaghan Middlebrook Mushrooms business).  
While this matter is ongoing before the Irish Courts, the Commercial Court gave judgment today in an individual module of the case, being the price at which the respondents (being the majority shareholders in Elst) might purchase the Company's interest in Elst.  The Court determined this price to be €30.6m. This price is based on a shareholding of 35% in Elst.  The judgment is not an order to sell or buy the Company's interest in Elst.
Certain of the respondents in the oppression claim have taken a separate case against the Company over an alleged option they claim to hold, which claim, if successful, would reduce the Company's shareholding in Elst from 35% to 30%.  This matter is currently before the Irish Courts.
The Company is currently considering today's judgement by the Commercial Court and all options available to it and will provide a further update at the appropriate time.
END
Enquiries:
Donegal Investment Group

Ian Ireland, Managing Director

Telephone: + 353 74 912 1766

Investec Bank plc ﴾Irish Branch﴿

Jonathan Simmons, Director

Telephone: + 353 1 421 0351