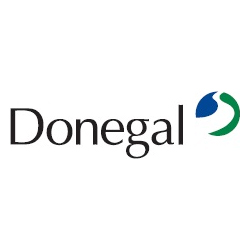 The Remuneration Committee of Donegal granted, on 2 October, the Managing Director, Mr. Ian Ireland, options over 150,000 shares in the Company at an exercise price of €4.70. These options are exercisable after the third anniversary of the date of grant.
Prior to the grant of these options Mr. Ian Ireland held options over 60,000 shares with an average exercise price of €4.95 and which are exercisable between now and October 2016.
Mr. Ian Ireland is the beneficial owner of 137,032 shares in the Company representing 1.36% of the Company's issued share capital.