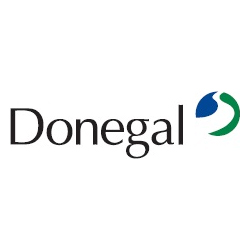 Donegal Investment Group plc
("Donegal" or the "Company")
Posting of EGM Circular
On 18 October 2017 Donegal announced that it had entered into an agreement to settle the Company's shareholder oppression claim against the majority shareholders of Elst Unlimited Company (being the holding company for Monaghan Mushrooms) resulting in the conditional sale of the Company's interest in Elst for consideration of €45,000,000 plus a variable amount expected to be between €400,000 and €500,000, subject, inter alia, to approval by the Company's Shareholders (the "Disposal").
Donegal announces that it has dispatched a circular to Shareholders convening an Extraordinary General Meeting of the Company (the "EGM") for Shareholders to consider and, if appropriate, approve the Disposal, which will constitute a fundamental change of Business in Donegal for the purposes of Rule 15 of the ESM Rules. The EGM will be held at The Silver Tassie Hotel, Ballymaleel, Ramelton Road, Letterkenny, Co Donegal on 27 November 2017 at 11:00am.
A copy of this announcement is available on the Company's website: www.donegaligroup.com.
A copy of the EGM circular is also available on the Company's website, and is available for inspection during usual business hours on any business day from the date of this announcement until the date of the EGM, at the offices of Arthur Cox, Ten Earlsfort Terrace, Dublin 2.
Donegal Investment Group plc

Padraic Lenehan, Finance Director

Tel: + 353 (0) 749121766