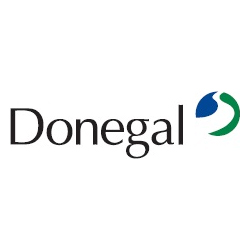 Donegal Investment Group plc ("Donegal Investment Group" or the "Company")
30 January 2015
Trading Update
Donegal Investment Group is today providing a trading update with respect to its full year 2014 financial results.
The Company's produce seed potato business whilst benefitting from strong long term underlying demand fundamentals was adversely impacted by a number of factors during 2014.  These included weak pricing and modest demand for surplus seed potato during the first half of 2014, together with strong harvest yields resulting in a significant increase in supply of seed and ware potatoes with resultant downward pressure on tonnage prices towards the end of the year. Notwithstanding this the Company increased its tonnage volume output during the year and made further progress in existing markets. The Company continues to develop new markets for its varieties, with a number of varieties coming through the registration and protection process in Europe and South America.
The Company's Food Agri business delivered good results during the year with the reduction in animal feed prices and volumes, as advised in our interim results announcement, being offset by the continuation of high top line growth in our Speciality Dairy business, now trading under our new NOMADIC brand. 
In relation to our key associate Monaghan Middlebrook Mushrooms whilst the performance of its UK and Ireland business remained strong, conditions in a number of other markets were challenging.
During the year the Company made further progress in managing its property portfolio and it is expected that the sale of its Ballyraine Halls student accommodation will complete in the coming weeks.
The Company therefore expects full year adjusted earnings per share to be considerably less than market expectations.
The Company's full year results announcement will be released on 9 April 2015.
Enquiries:
| | |
| --- | --- |
| Donegal Investment Group |   |
| Ian Ireland, Managing Director | Telephone: + 353 74 912 1766 |
| Investec |   |
| Jonathan Simmons, Director | Telephone: + 353 1 421 0000 |