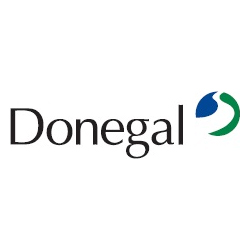 Donegal Investment Group plc ("DIG" or the "Company")
5 June 2015
As advised in previous announcements, the Company took a shareholder oppression claim relating to its shareholding in Elst (the holding company of the Monaghan Middlebrook Mushrooms business) (the "Oppression Action").  The respondents (being the majority shareholders in Elst) admitted specified and unspecified acts of oppression and on 21 May 2015, the Commercial Court ordered the respondents to purchase the shares held by the Company in Elst. 
The Commercial Court, a division of the High Court, gave judgment today, 5 June 2015 in relation to the costs of the Oppression Action.  The Judge observed that it had been necessary for DIG to bring the Oppression Action in order to obtain the relief granted and the costs of the Oppression Action (including the valuation module) were awarded in favour of DIG.
In separate proceedings issued against the Company, the Court held that Danbywiske and the General Parties of the Wilson Partnership 1 had an option to acquire 5% of Elst that is held by the Company.  The Company is no longer appealing this judgment.  On the basis the Option is exercised, the Company's shareholding in Elst was valued by the Commercial Court at €26,228,571.  This valuation is under appeal to the Court of Appeal and is scheduled to be heard in April 2016. 
The Company will provide a further update at the appropriate time.
END
Enquiries:
Donegal Investment Group

Ian Ireland, Managing Director

Telephone: + 353 74 912 1766

Investec Bank plc ﴾Irish Branch﴿

Jonathan Simmons, Director

Telephone: + 353 1 421 0351