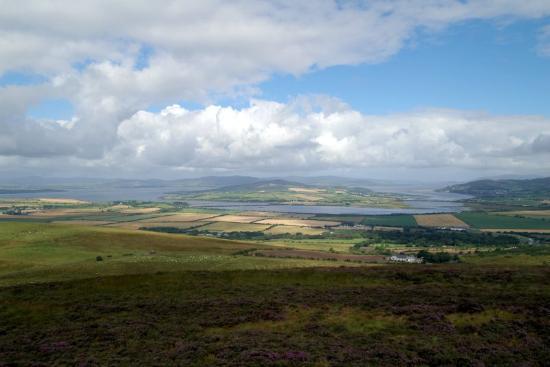 Donegal Investment Group plc ("DIG" or the "Company")
2nd July 2014
AGM Statement
Donegal Investment Group Plc held its AGM today. The Chairman Mr. Geoffrey Vance stated that the Group has had a satisfactory year in 2013. He referred to previous statements by the Company that the transformation of Donegal was continuing in its three core areas of Produce, Food Agri and Associates. Turnover from continuing operations had increased by 8.1% delivering adjusted earnings per share of 50.4c. This was achieved in a difficult environment with the Group's Produce Division being impacted by the poor harvest carry over from 2012 with our associates also experiencing a challenging year.
Mr. Vance stated that the Group's overall performance was on plan for the first six months of 2014 but he remains cautious with regard to full year outcome due to the significant dependency of full year results on the Produce business performance in the final quarter of the year. However the Board is satisfied that plantings to date are in line with plan. In addition the Board is very pleased with the progress in our speciality dairy business and following the merger late in 2013 of Biogreen and Rumblers we remain very positive about its future. A further update will be provided at the interim results date at the end of August.
The Board remains optimistic about the global potential of the Group's Produce business, the high growth being delivered in the Group's niche dairy business and the ability of the rest of the Group's businesses and assets to provide cash for growth. The Group's balance sheet remained strong and clearly demonstrates the underlying value for its shareholders.
As advised in our 2013 year-end results announcement on 10th April 2014, the Company has taken a shareholder claim relating to its holding in Elst (the holding company of the Monaghan Middlebrook Mushrooms business). The matter currently remains before the Irish Courts. The Company shall provide a further update in due course.
Mr. Vance thanked all stakeholders for their contribution in the last year and acknowledged the contribution of Mr. Matt Mc Nulty who retired from the Board today. He also welcomed Mr. Richard Whelan who has been elected onto the Board.
Each of the resolutions proposed at its Annual General Meeting today were approved by shareholders. The full text of each resolution was set out in the Notice of Annual General Meeting circulated to the shareholders.
END
Enquiries:
Donegal Investment Group

Ian Ireland, Managing Director

Telephone: + 353 74 912 1766

Investec Corporate Finance Ireland Limited

Jonathan Simmons, Director

Telephone: + 353 1 611 5611