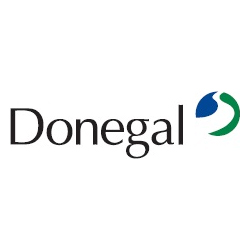 AGM Statement
Donegal Investment Group Plc held its AGM today.
Each of the resolutions proposed at its Annual General Meeting today were approved by shareholders. The full text of each resolution was set out in the Notice of Annual General Meeting which was available on the Company's website.
The Chairman Mr. Vance thanked staff and management for their contribution in the last year and expressed the confidence of the Board in the management team to continue to deliver value for shareholders in the future.
The board expect to announce preliminary results for the full year ended 31 August 2021 on the 25 November 2021. The board are pleased with the performance for the year given the challenges posed by the Covid-19 pandemic.
The Chairman would also like to express his sincere thanks to Vice Chairman Norman Witherow who has retired from the board at this AGM.